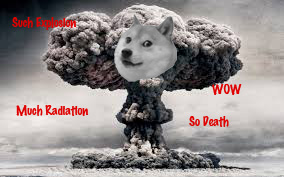 "KA-F***ING BOOM!" said the first exlposion.
"WA-POW B****! HOW DO YOU LIKE THAT S*** DUDE BECAUSE YOU ARE DEAD!" said the other explosion. Many other explosions exploded with them, saying stuff like "YOU SEE THAT B****?! YOU'RE DEAD! ALL OF YOUR F***ING BODY PARTS ARE ALL OVER THE F***ING WALL YA LITTLE B******!" and "YOU LITTLE S***! YOU'RE BRAINS ARE OVER IN THE DAMN CORNER, UNLIKE YOUR BODY THAT IS ON THE OTHER SIDE OF THE DAMN BUILDING, YA LITTLE A**HOLE!" and other things 9-year olds would say on Call of Duty all while the song "We Can't Stop" plays. This lasts for 3 hours. 
RATED G FOR EXPLOSIONS, MILD LANGUAGE, EXPLOSIONS, ELMO, EXPLOSIONS, CHILDHOOD OBESITY, EXPLOSIONS, MIDJET TALL PEOPLE, EXPLOSIONS, PONIES, EXPLOSIONS, YOUR FACE ON THE SIDE OF A MOUNTAIN, AND DID WE MENTION EXPLOSIONS.
Movie Adaptaion
Edit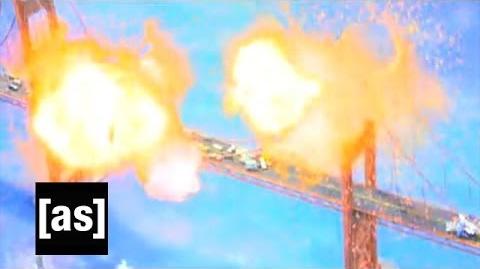 The kind people over at Paramount Pictures and 20th Century Fox saw the booming ammount of people who have read this and thought that they could explode this into theaters. I am glad to formally announce that this movie will be exploding into theaters on 
February 30, 2015, 
being directed, produced, and starring Micheal Bay. Much more material that was not in the original story (seen above) is being added to the movie, such as:
Unrealisticly Hot Chicks
Ruining a Beloved 80's Series
Less Character Delevopment
A s***load of product placement.
Will Arnett as Steven Jr. the Third
Dynamite as The First Explosion 
Megan Fox as cutegirl69
Optimus Prime as Himself
TNT as The Other Explosion
Micheal Bay as Harry Bulsak
Shia LaBeouf as Smul Bulsak
Explosives as Many Other Explosions and Additional Voices
Samuel L. Jackson as a Bad Motherf***er